About
Offering the freshest food including Diner favorites and fine dining options, plus extensive craft beer and cocktails selections, and exquisite milkshakes.
Hours
Monday – 4PM-10PM
Tuesday – 4PM-10PM
Wednesday – 4PM-10PM
Thursday – 4PM-10PM
Friday – 12PM-11PM
Saturday – 12PM-11PM
Sunday –11AM-8PM
Holiday Hours:
Christmas Eve: 11AM-8PM
Christmas Day: 12PM-10PM
New Year's Eve: 11AM-11PM
New Year's Day: 12PM-8PM
Diner&Drinks To-Go
All of your Diner&Drinks favorites - from Prime Rib to Salmon, Burgers and Salads. Pair with a luscious Mega Shake and you've got spectacular meal on the go!
Specials and New Features!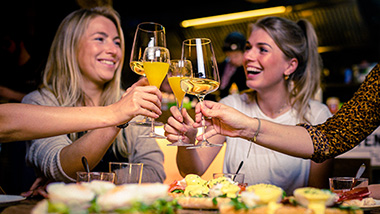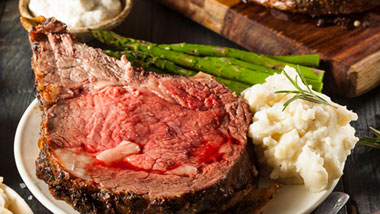 Caption Goes Here
live entertainment
live entertainment
Enjoy FREE live entertainment and performances by the region's top music groups, special shows and more every weekend! Must be 21 or older.

Friday, December 1 | 8:00pm to 11:00pm
Colt Wilbur Band
Southern Rock Cover Band

Saturday, December 2 | 8:00pm to 11:00pm
Colt Wilbur Band
Southern Rock Cover Band

Friday, December 8 | 8:00pm to 11:00pm
Funktion
Variety Cover Band

Saturday, December 9 | 8:00pm to 11:00pm
Funktion
Variety Cover Band

Friday, December 15 | 8:00pm to 11:00pm
Katz 22
Rock Variety Cover Band

Saturday, December 16 | 8:00pm to 11:00pm
Smooth Like Clyde
Variety Cover Band

Friday, December 22 | 8:00pm to 11:00pm
Stonewood
Country Cover Band

Saturday, December 23 | 8:00pm to 11:00pm
Cellar Sessions
High Energy Party Cover Band

Friday, December 29 | 8:00pm to 11:00pm
Emily's ToyBox
Modern Rock Cover Band

Saturday, December 30 | 8:00pm to 11:00pm
Emily's ToyBox
Modern Rock Cover Band